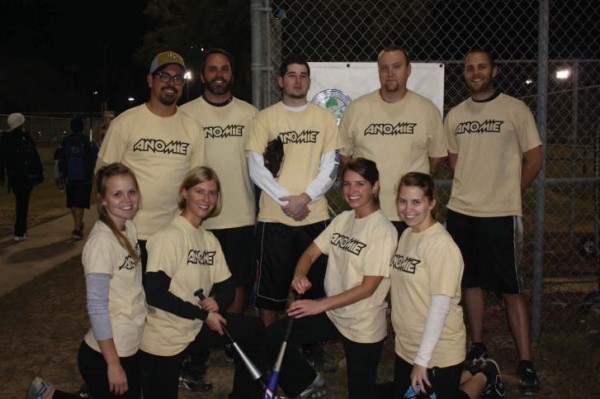 Ricky Hanson in sociology, playing softball with the team.
Team Anomie, the UCF sociology department co-ed softball team, completed their fall season at the Oviedo recreation and parks adult softball co-ed league. Lead by Dr. Ford, the team managed to compete and win several games; including a brief appearance in the league's playoffs (unfortunately the team was eliminated in the first round of the playoffs). The team roster included graduate students, faculty, and friends of the department. More importantly it gave the department an opportunity to interact with other community groups and participate in recreational activities with our Oviedo neighbors.
for more Ricky Hanson and the sociology group, click here for the story.